Bird Protection for Telecommunication Industry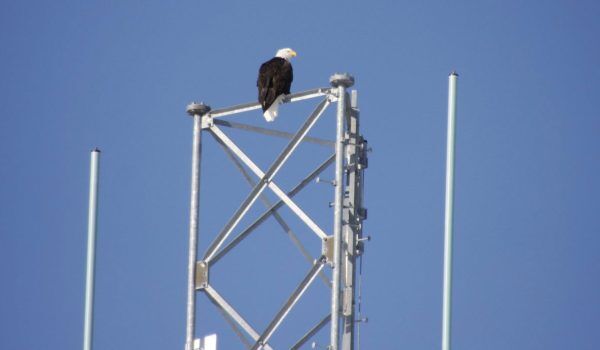 Bird Protection for Telecommunication Industry
Birds commonly found on telecommunication structures include hawks, osprey, eagles, ravens, vultures, and condors.
Birdzoff products can prevent both perching and nesting on tower areas including tops and platforms, railings, horizontal beams, antenna pipes and arms, and flanges. Get your quote for telecom
Importance of Bird Deterrents for Telecommunication Equipment
Bird deterrents are needed for telecommunications equipment because birds can cause damage to the equipment and also create safety hazards. Birds can be attracted to telecommunications equipment, such as antennas and satellite dishes, due to their height, location, and structure. They may build nests or roost on the equipment, causing damage to the equipment or interfering with its functioning.
Bird droppings can also be a problem as they can accumulate on the equipment and cause corrosion and health hazards for tower climbers who have to climb the towers. When bird droppings accumulate, they create an unsanitary environment that may contain pathogens, increasing the risk of respiratory infections and skin irritations.
Bird deterrents can be used to prevent birds from perching or nesting on telecommunications equipment as well help reduce the risk of accumulated bird droppings on the towers and protect the health and safety of tower climbers. These deterrents can include visual and physical devices, such as BirdSpring, TowerGuard, nets, and wire barriers that prevent birds from perching or nesting.
By using bird deterrents, telecommunication companies can help protect their equipment from bird damage and reduce the risk of safety hazards caused by bird interference. This can help ensure the smooth functioning of communication networks, which are essential for many aspects of modern life.