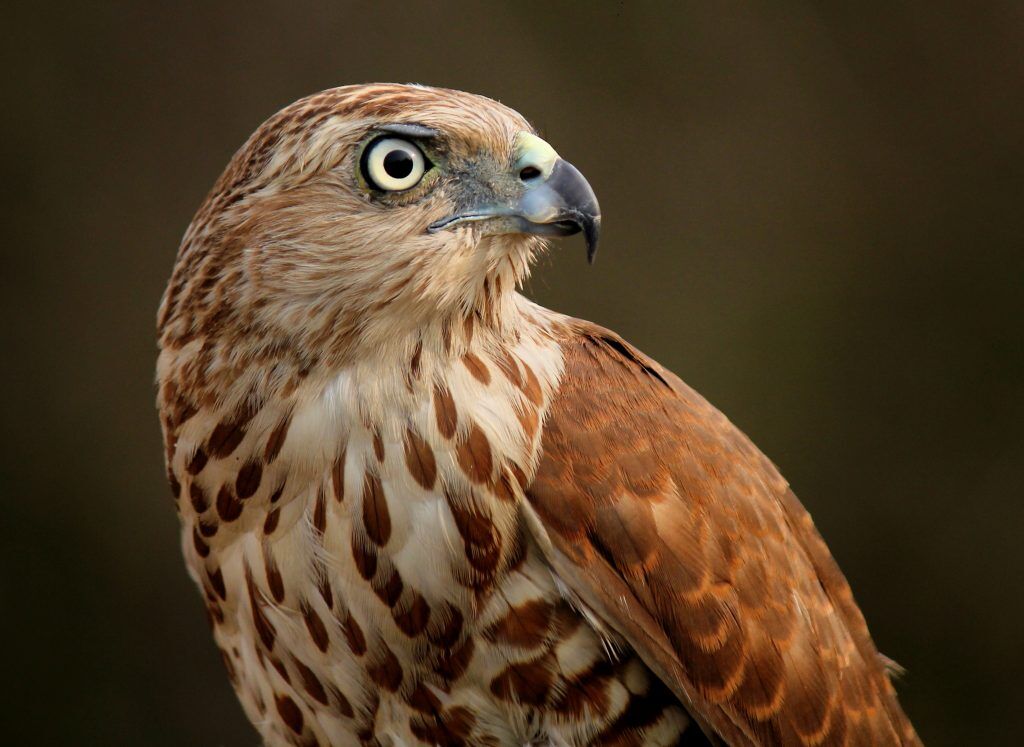 Hawks can build nests relatively quickly on industrial structures, thereby making their presence and nests not only a dangerous hazard but also a costly nuisance. Birdzoff hawk control and hawk deterrent products act as the first line of defense against hawk perching and nesting. It is important to have a hawk deterrent to control by best means possible.
Medium-sized birds. Hawks are generally 18 to 26 inches in length and weigh roughly 2 – 2.4 pounds. Colors and markings frequently vary. Their wingspan generally runs 3.5 – 4.8'. Red-tailed and ferruginous hawks are the biggest of the species, as well as the most frequent nesters. Red-tailed hawks are very common and are distinguished by red coloration on their tail tips. Ferruginous hawks have rust-colored patterns on their plumage.
Read more about hawks, hawk deterrents, and hawk control solutions below.
Where do hawks perch and nest?
Hawks can build their nests relatively quickly – an entire nest can be built in a matter of a few days. Their nests are generally 24 inches around, but they may also be built longer and narrower depending on the constraints of a space. While their nests are frequently found in trees, they may also build in the corners and sides of cell towers, as well as on top of cables and equipment. Nests are often built on power poles and tops of transmission towers where a stable platform is available.
Hawks typically perch near their nests on an area that provides them with a good view for hunting. Thus, they are frequently found perching on the tops of poles and trees.
Why do I need hawk control?
Hawks pose a particular threat in the telecommunications, electrical, and aviation industries. Active hawk nests can delay construction and maintenance on important industrial structures, such as cell or transmission towers, which require year-round access. Hawks are often the cause of bird strikes in the aviation industry as well. Further, hawk nests and perching activity create a danger to both the bird and the longevity of industrial structures. Use of hawk deterrent for hawk control is also therefore important.
How can I keep hawks away?
The Birdzoff Tower Guard (both plastic and metal) prevents perching on tower pipes and railings