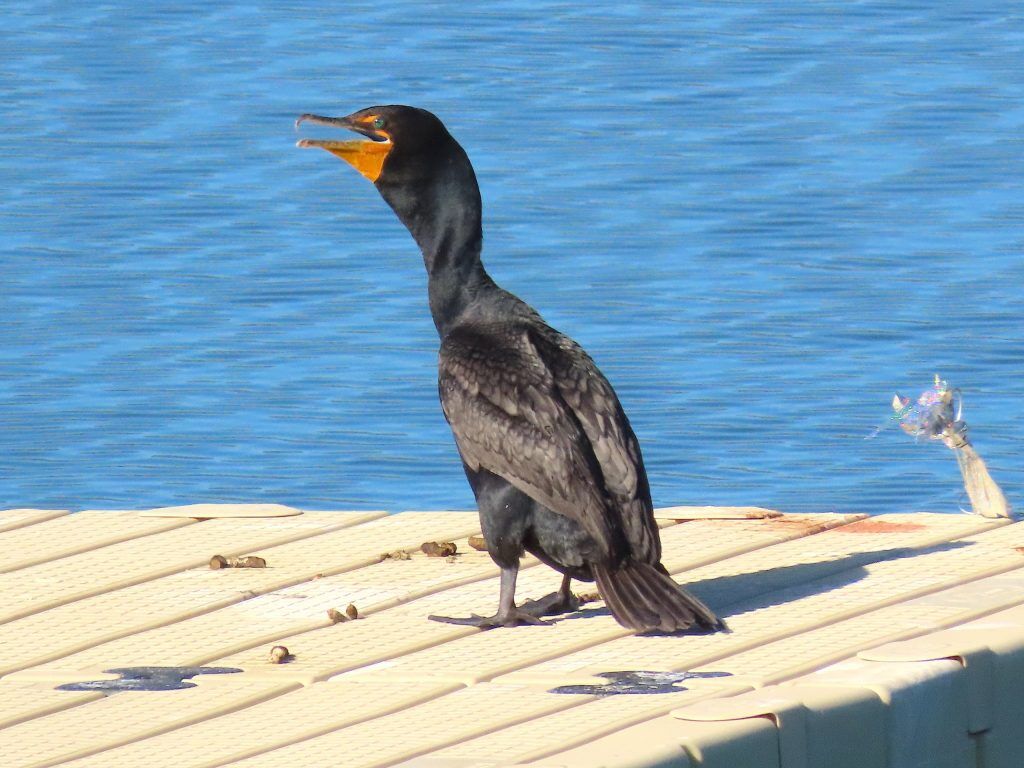 Cormorants are a persuasive species typically found in marine environments, as their diet consists mainly of fish. They are excellent divers and certain species can reach great depths. Once severely endangered, their population has now reached stable levels due to the efforts of wildlife conservation organizations.
What do cormorants look like?
They are medium-to-large birds that weigh between .77 – 11.02 lbs. Their wingspan ranges from 18 – 39 inches. Northern hemisphere species have dark feathers, while their southern counterparts are typically black and white. A few species are more colorful. They have webbed feet and a long, thin hooked bill.
Where do cormorants perch and nest?
Cormorants nest on cliffs, trees, shores, oil rigs, and marine structures. If their guano kills a tree they are nesting on, they will nest on the ground. Nests are not typically very robust.
After fishing, cormorants perch to digest their meals. These perches can include marine structures, rocks, ship masts, or the tops of dead trees.
Why do I need cormorant control?
Cormorant feces and guano are extremely toxic, killing trees and plants and posing a danger to climbers and maintenance workers. Due to the high volume of fish they consume, they pose a threat to fisheries.
How can I keep cormorants away?
Birdzoff Plastic and Birdzoff Metal Tower Guard will keep cormorants from perching.
They are very persistent and will make do with non-standard areas when building nests. Because of this, Birdzoff will likely need to look at specific situations when recommending a particular cormorant control device.
Mesh barriers can be very effective in minimizing areas available for the nest.